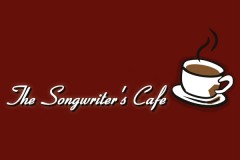 I've written a few songs (get them all free here), but I'd like to write a lot more. I found out about a pretty unique challenge and opportunity over at The Songwriter's Cafe, hosted by All About Worship. The challenge is simple; write one song a month. If you're ambitious, write three songs a month. You can submit those songs to the Songwriter's Cafe, and every couple months or so, they'll choose one to feature on their website. Pretty cool!
Here are the songs I've written so far (this list will keep growing…)
January 2011:
Unfailing Love, Redemption, I Will Send My Son, God is My Helper
Yep, I wrote four, and you can hear them all by clicking the link above.
February 2011:
March 2011:
April 2011:
Though I Walk Through The Valley
May 2011:
No Perfect Son
June 2011:
Didn't write anything in June 🙁
July 2011:
Seasons (re-write of an older song)
August 2011:
I initially found out about this via Ryan Egan (@iamanoffering), a Twitter-friend of mine and worship leader from South Dakota. He said he was taking the challenge and wanted to know if anyone would do it with him. Ryan and I, and another friend and fellow worship leader, Alastair Vance(@alastairvance) are going to take on the challenge together.
Want to do it with us? Send me a message on Twitter (@brian_wahl) or respond to this post. I'm going to commit to at least one song a month, but I'll try for as many as I can. I'll post them up here as I get them recorded.